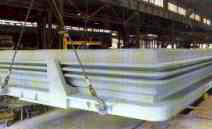 Lenticular Joint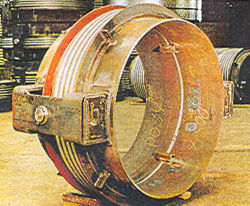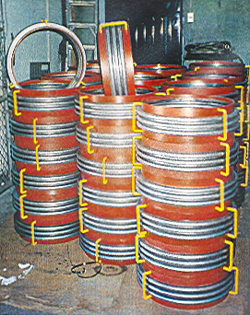 METAL EXPANSION JOINTS
Flexible Systems can produce both circular and rectangular metal expansion joints in accordance with ASME and EJMA requirements and other recognized national and international standards.
Even in relatively short lengths of pipe the stresses induced by temperature change can cause flange connections to leak and pipes to fracture. The thin-walled, bellows type of expansion joint is universally recognized as the simplest and most economical solution - correctly designed and installed the bellows type of expansion joint will last as long as the pipework.
Expansion joints are accepted and specified by industries ranging from power generation to pulp and paper, ship-building to breweries, cement production to cryogenics. They are used in refineries and chemical plants, iron and steel making plants, in the distribution piping for district heating systems and in power plant flue gas and desulphurization (SOX/NOX)
The simplest type of expansion joint is an unrestrained axial joint - movement must be controlled so that is only occurs along the axis of the joint. More complex, restrained joints are designed for use in systems in which there is excessive expansion or where high loads due to internal pressure cannot be held by the anchors. These types are constructed so that the system anchors need be designed only to withstand the force required to deflect the bellows.
Axial Joint

Hinged Joint

Gimbal Joint

Tied Joint

Double-Hinged Joint