Our qualified sales personnel as well as our technical department will be happy to assist you in selecting the best solution to your particular requirements.
PisaFlex provides the latest technology for the design and the manufacture of metal hose and expansion joints. Our products are manufactured to meet and exceed the technical requirements of industry.
Flexibility
The solution to most problems pertaining to fluids handling.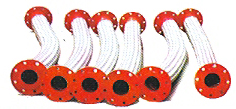 Metallic Hose
Manufactured in Stainless Steel to correct piping problems such as extreme temperatures, misalignment, thermal movements, vacuum, etc.
From 1/4" to 24" Diameter
Manufactured in:
• Stainless Steel
• Monel
• Bronze
The Ideal Accessory for All Metallic Piping Systems
When designing flexible systems, it is necessary to understand the different ways to relieve thermal forces in piping systems. PisaFlex offers a complete line of expansion joints.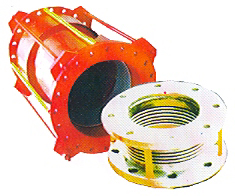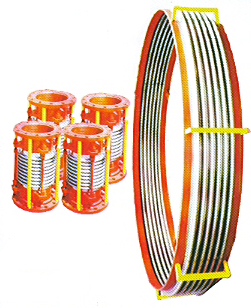 Metallic Expansion Joints
From 2-1/4" to 144" Diameter.
• Single
• Universal
• Hinged
• Gimbal
• Pressure Balanced
• High Pressure